Founded in 2018, please read below to learn more about how Donate To Educate School Supply Drive for Teachers got started, why we are doing it, and what can you do to help.
Why did you decide to start this cause?
"Donate To Educate" (JWP D2E) started in 2018 as an effort to help educators who have given so much to us by providing aid in supplies that they need for their classrooms to start the new school year. Many educators are given limited resources by their schools and have to pay out-of-pocket to prepare for the upcoming school year, so this school supply drive is specifically tailor-made to help them! Each teacher who signs up provides a "wish-list" of items that they need for their classrooms and those who want to help (volunteers) are assigned to them to help out with their needs. In 2018 over 40 teachers signed up and last year we were able to help out over 70 teachers through the efforts of people like you.
Why is this important to me?
This program is important to me because my mother was an educator and the things she taught me outside of the classroom at home were instrumental to my success in life. Anything we can do as a society to help our teachers be better is something we should all care about, and helping them with supplies is one less thing they have to worry about.
How did you come with the name "Donate To Educate"?
I was talking to one of the teachers who signed up for the drive, and after mentioning I was looking to create a name that could be "hashtaggable", she came up with "Donate 2 (To) Educate". Pretty brilliant! Thank you, Casaundra! You can learn more about her here.
How can people help?
You can help by donating! You will be assigned to a teacher and will have the opportunity to either purchase those items directly via Amazon Wish Lists.
Thanks,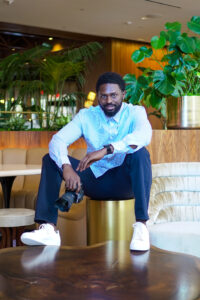 Jerren Willis
The official social media hashtags are #JWPDonate2Educate or #JWPD2E