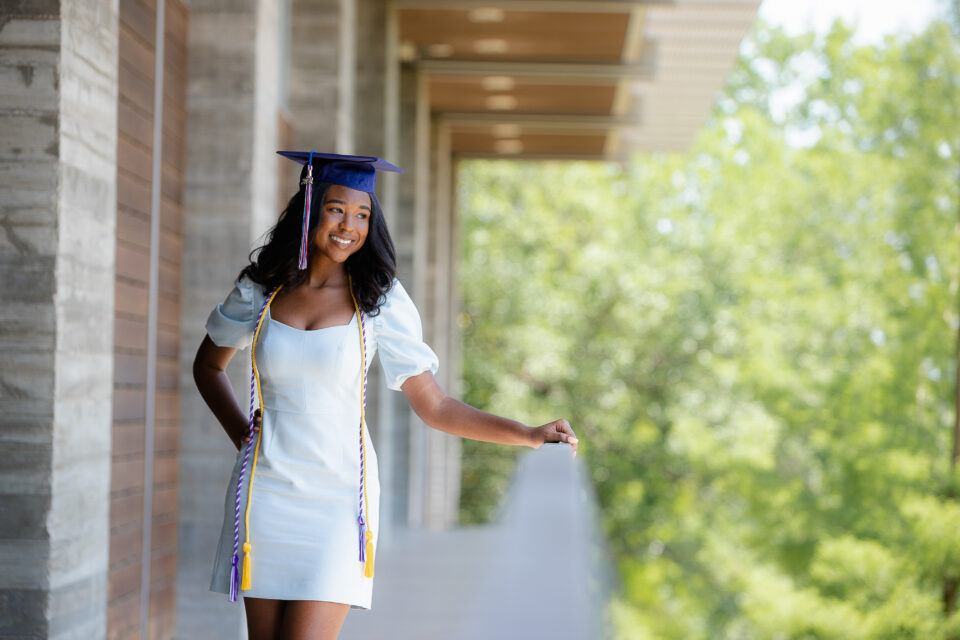 Pricing Guide and Process
This session package is for all graduates–from high school seniors to college graduates to those who are graduating from professional school! The base package starts at $200 for an hour session, which includes five digital images. Upon booking, you will have the ability to add extra time to your session by the hour. Also, at this time you can purchase more digital images or you can wait until after you receive the proof album. Once you have received your digital images you can order prints at any time through our print portal which is part of your final photo gallery.
Additional Information:
All availability for appointments can be found at our booking site. Deposits for each session are 50% of the respective session fees (non-refundable).
Cap and Gowns are available upon request. There isn't a maximum outfit amount for each session option–you can change as many times as you want during the time booked for your session.
Duration: 60 minutes (additional time can be added by the hour upon booking)
Base Rate: $200
Additional time (per hour): $140
Additional images (per photo): $20